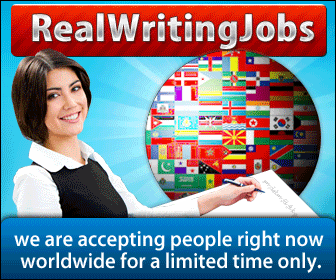 Common mistake made by developers and project managers is that they under estimate the power of content. Fresh, unique and original website content can attract and keep the audience more than a beautifully design layout. Web content should be search engine friendly with sufficient amount of targeted keywords, target your customers and describe your product or service in the best way possible.
Web is full of information now a day, so peoples wants quick, unique, interesting, easy to read and relevant content. Website material must be full of interesting facts and related details to keep the user on your page. Best way to write content is to put your self in your audience shoe and see if your content is convincing enough for your self to buy the service or product offered. There are lots of things you should consider while writing content for your website, few of these are as follow:
Always keep your content simple. Use good grammar and avoid any spelling mistakes. Instead of using fancy and five syllable words try writing the material which is understandable to any one. Make it attractive with bullets, numbering and subtitles and always keep in mind people like lists. Short 400 - 500 words in tight and coherent information without any grammar or spelling mistake is best.
Titles must be catchy and informative and attract people to click on them. Instead of writing misleading words, use clear and to the point approaches. A best title should have multiple and descriptive keywords, and able to tell the audience what is the nature of your product or service.
Write Interesting Material that's easy to scan
People never read a webpage word by word, they prefers to scan the information given on the pages. Creating a visual hierarchy by using bullets, numbering, colors and sizes with an appropriate font can really make it easy on the eyes. Always avoid hyped sales pitch instead try to be more appealing by using interesting facts and a little bit of humor. Be careful with the humor because sometime people might not get your sense of humor and get offended.
The most important thing to consider while writing content for your web page is to avoid any plagiarism. Search engines never likes duplicated material so if you try to copy someone else's content there is a big chance that they will ban your website from the SERPs. Coping others web content is stealing someone hard work and it is an unethical practice, must be avoided at all cost.
Creating content is a process of writing interesting, unique, grammatically correct material without any spelling mistakes to attract audience to sell your product or a service. Sometimes it becomes difficult for project managers and developers to write contents, so it's always good to hire a professional content writer or uses the services of the Freelance content writer. Writing web content is as same as writing in a newspaper, magazine or a book. It must have:
Good Title with descriptive Keywords

Correct use of grammar and no spelling mistakes

Interesting and amazing facts

Small paragraphs and lists with bullets and numbering to make it scan able

And always end it with a good summary.